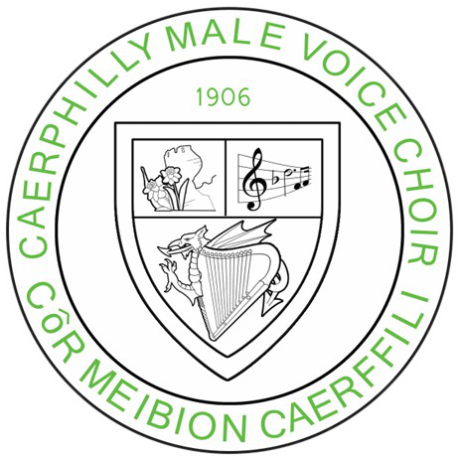 CMVC was formed in 1906 following a Cricket Match at St Fagan's. Initially to raise funds for sports equipment. Our Founder and musical director for over 50 years Mr Jordan Davies had the foresight in providing respite from the difficult times of and industrial revolution within our valley.
The choir then went on to provide a source of funding to support the local community. Since then Caerphilly Male Voice Choir has supported many great causes, both locally and further afield. Our Choristers give their time freely to provide a sound above audience expectations. Our Choristers and Musical Team work hard to provide the most inspiring mix of traditional and music to cover all needs. For Weddings, Corporate Functions and Large Birthday bashes. We have a Repertoitr to suit all occasions.
Performing in many Locations including: The Royal Albert Hall, Many Cathedrals and churches. Stadiums including the Principality Stadium and of course our own churches and halls within the Principality. Not to forget our amazing Caerphilly Castle and many others.
Our 120th landmark anniversary will soon me upon us. So, it's a good time to reflect on our historic past as well as celebrate our continued success. We welcome new choristers and provide all the training. So why not come along and speak to the team. We come from all walks of life and at present aged from 17 to 96.
Below is a list of our former members without whom we would not have a choir.
Choir Founder
Founder and Former Musical Director 50 years + Service: Mr Jordan Davies:
Patrons:
3 Former Patrons of the Choir:
Mr John Samuel: Mr GL Hill: Mr RE Howells:
Presidents:
5 Former Presidents of the Choir.
Mr E R Booth: Mr WD Evans:
Mr WA Phillips: Mr E Lewis Williams: Mr R E Howells:
Existing members & Life Members. with outstanding contribution
Mt Tony Howell: Former Concert Manager 50 years' service.
Mr Gareth Mobley: Base Section Member over 75 years' service. We also thank 30+ life members with over 25 years' service to the Choir.
1906 to 2023 and counting. We are one of the oldest established Choirs.